---
1. I'm gonna be a bit self-indulgent this week and start with something I threw out into the ether. My tweet soliciting anticapitalist discussion posts about themes in speculative fiction got much more interest than I thought. A bunch of people contacted me saying they want to contribute or already have ideas to pitch, so I'm very excited about publishing a lot of this as soon as possible. If you're interested yourself do get in touch; I'm open to any and all ideas, whether it's broad strokes stuff or something as hyper-specific as 'A Marcusian Reading of A Canticle for Leibowitz' (though, please, if you do write that up try to come up with a slightly catchier title).
---
---
2. Among those who got in touch were the folks from Blood Knife Magazine who already publish some of the kinds of stuff I'm looking for. Honestly you should check out their entire site cos it's excellent, but I particularly liked this article from their recent issue on feminism in SFF and Horror, entitled 'The Original Cyborg: Asian Women and the Machinations of Power'. Seriously, go check out Blood Knife's site and follow them on Twitter @BloodKnifeMag.
3. I must admit, after that I went down a rabbit hole. The Blood Knife article also linked to this post by Chloe Gong, entitled 'Techno-orientalism in Science Fiction' that grapples with some of the xenophobic roots of cyberpunk.
4. Review of the week goes to Tammy at Books, Bones & Buffy, with her review of Light Chaser by Gareth L. Powell and Peter F. Hamilton. I can be a bit iffy about co-written books, but I loved Gareth's Embers of War series so much and the premise of this sounds so good that I can't help but want to read it.
---
---
5. Melissa Caruso does loads of fascinating threads on writing craft and life as a professional author. This one one the realities of making ends meet as a career author was very enlightening.
---
---
6. There's so many great online events at the mo and you can add this one about 'Exploring Queer Horror' with Hailey Piper and Eric LaRocca to your calendar. Click on the pic to register for what will be a great convo.
---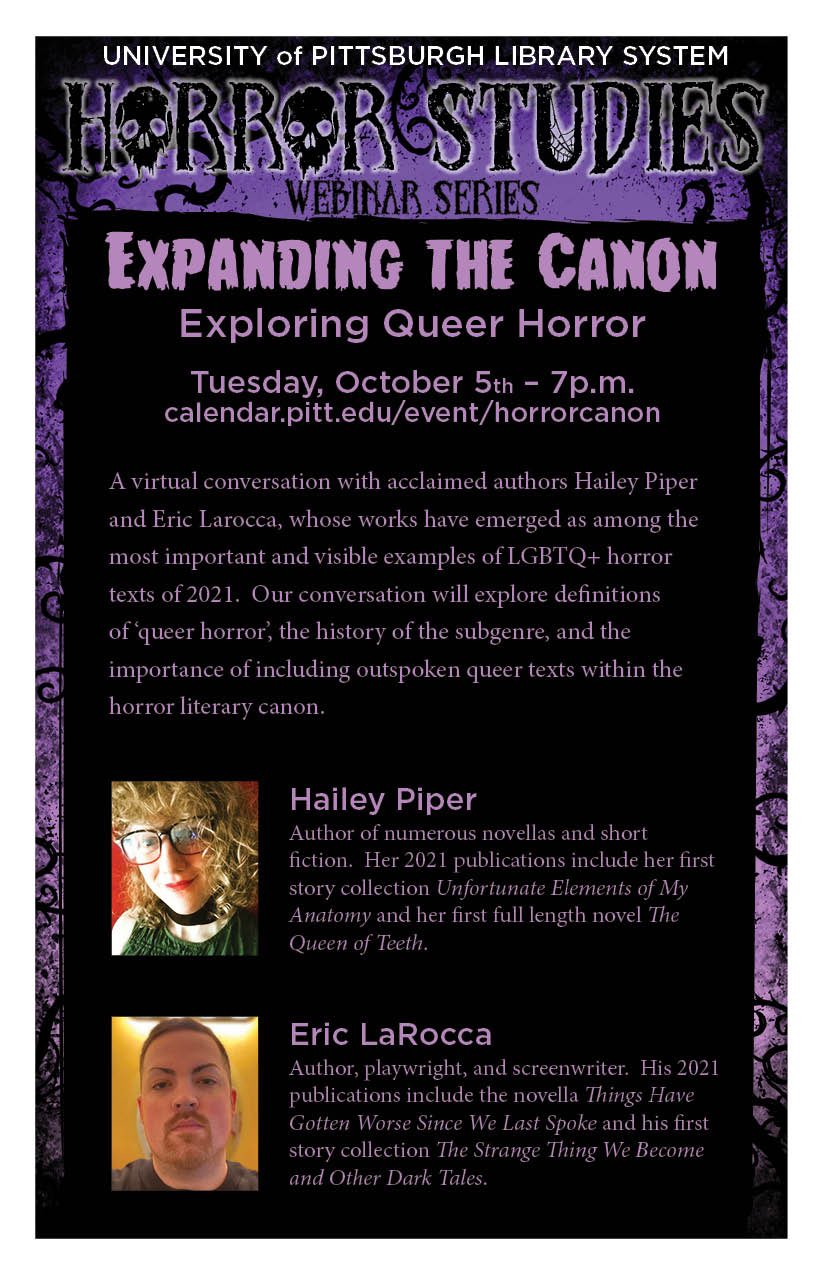 ---
7. You may be aware there's a fourth film in a little franchise called The Matrix coming out soon. Personally, while I loved the first one, I became less impressed as the films went on (saying that, the trailer for Resurrections looks fucking incredible – Lana Wachowski going full meta on us? Fuck yes), BUT! This video essay entitled 'The Matrix Sequels Are Good, Actually' really got me to reconsider my one dimensional opinion. I realise it's a stretch to think many of you are going to watch this 1 hour 49 minute video essay on the philosophical underpinnings of The Matrix and the Wachowski sisters' directorial genius, but fuck me is it worth it. At the very least watch the trailer for the new film and tell me it doesn't get you hyped af.
---
---
And that's this week's Community Roundup bookwyrms. What were your community highlights this week? If you enjoyed this post why not subscribe to Parsecs & Parchment for more news, reviews and bookish chat?